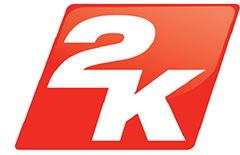 Hello, everyone. 
If you're encountering an issue with one of 2K's PC titles, there's a chance we may need you to give us your Steam ID. In fact, if you're an Evolve: Stage 2 player and need us to provide us with your Steam ID, we will need the lengthy profile number that always starts with a 7.
If you've never done this before, we've created this post to walk you through the process.
There's a lot of confusion about what constitutes your Steam ID. Oftentimes, people assume their username is the Steam ID. This actually isn't a Steam ID, as you're automatically assigned an ID number and -
in the words of Valve
- "Your SteamID and Steam Account Name can not be changed, even by Steam Support staff members."
If you need to find your Steam ID, you can follow our steps below to find your ID.
Valve also has a guide
on how to snag this info via Steam's Console, if you can't grab your Steam ID with our steps. 
Fire up Steam. 
Click on your username. 
Select "Profile."
This will bring you to your profile page. Beneath the main menu items is a web address that ends in a long string of numbers. Those numbers are your Steam ID. This number will always start with a 7. 
If you have a custom Steam URL listed (basically, a username listed instead of the number), you're going to have to take a couple of extra steps. 
Select the custom Steam URL that's listed.
Paste it into a new internet browser window.
View the source code on that page.
Search for "steamID" (including quotes). You don't have to just use your eyeballs for this! Just use Ctrl + F to pull up the search tool.
There should be a long string of numbers, starting with "7" next to the "steamid" reference in the code. That's the number we need to help you out. It won't have any letters or other characters in it.   
Note: If you've loaded your Steam profile but don't see the URL address bar at all (i.e. it doesn't look like the screenshot further up on the page), follow these steps:
Go to your Steam "Settings" and click on the Interface tab.
Find the box "Display Steam URL address bar when available" and make sure that is checked.
Hit OK.
Retry the suggestions in this article.