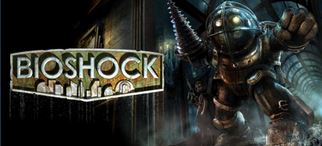 "Would you kindly tell us the system requirements for BioShock?"
Well, sure. Why not.
The specification listed is the recommended specification to run the game at it's optimal performance. Running the game on a PC with any component that does not meet this specification may reduce the performance of the game.
RECOMMENDED REQUIREMENTS:
OS: Windows(R) XP (SP 2) or Microsoft Vista(TM)
INTEL CPU: 3GHz dual core processor
SYSTEM RAM: 2 GB
NVIDIA VIDEO CARD: Pixel Shader 3.0 compliant video card with 512 Ram (Nvidia(R) Geforce(R) 7900 GT or better)
SOUND CARD: Sound Blaster X-Fi series (Optimised for use with Creative Labs EAX ADVANCED HD 4.0 or EAX ADVANCED HD 5.0 compatible sound cards with BioShock EAX patch)
HARD DRIVE: 7 GB