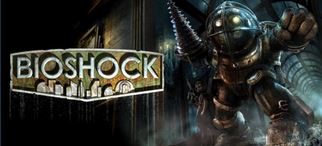 If you are receiving the error message 'Download Server Not Responding' during the install process, there may be two reasons this is occurring:
1. You may have strong firewall settings that are blocking the connection to the Internet. Try to avoid firewall settings during game installation.
2. Your browser settings need to be adjusted. If your default browser is Mozilla Firefox or Opera, your specific settings will need to be added to Internet Explorer. Internet Explorer is necessary in order to successfully activate this game.
For Mozilla Firefox:
1. Go to 'Tools', then down to 'Options', click on the 'Advanced' tab, then click on the 'Network' tab below:
2. Record your proxy settings for Mozilla Firefox (which type of settings and the address of proxy server / script). You will need these settings later in this process.
(the automatic proxy configuration URL is just an example, yours may and most likely will be different)
3. Next, start Internet Explorer using the 'Start' button in the lower left hand corner (or via your desktop shortcut).
Start =>Programs=>Internet Explorer
4. On the Tools menu in Internet Explorer click 'Internet Options', click the 'Connections' tab, and then click LAN Settings.
Windows XP
Windows Vista
5. Under 'Proxy server', click to select the 'Use a proxy server' for your LAN check box.
6. Now you can configure your settings based on the settings from Mozilla Firefox that you recorded earlier (see step #2 above).
7. Click 'OK' to close the 'LAN Settings' dialog box.
8. Click 'OK' again to close the 'Internet Options' dialog box.
9. Try to open a webpage (e.g.: http://www.google.com) with Internet Explorer. If the page is displayed, your Internet Explorer is configured correctly.