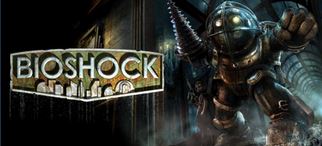 In some cases you may encounter stuttering sound or no sound at all when playing BioShock with a combination of Windows Vista and Realtek onboard sound. To ensure the best possible sound performance from your system when playing BioShock, please follow the steps below:
Ensure you are running the latest Realtek drivers, these can be downloaded from Realtek directly via Realtek. Alternatively your motherboard manufacturer will also be able to provide up to date drivers.

Note: If you are encountering any other issues with your sound or if you are in doubt as to what software you need then please contact your motherboard manufacturer prior to installing any driver software.


Enable Stereo mixing, to do this browse to Start > Control Panel > Sound (in classic view). Once done switch to the Recording tab which will show the currently active inputs on your system (e.g. Line in, Microphone). Right click in the clear space below these devices and select the option for Show disabled devices. This should show an additional device called Stereo mixing, right click on this device and select Enable.