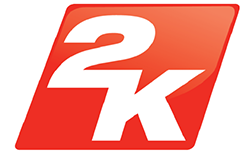 When experiencing performance issues with a 2K title on an Android device, there are a few things that can generally help with titles.
Clearing Cache
NOTE: Clear Cache does not delete your save files and is safe to use. However, uninstalling the game or using the Clear Data will delete the save files.
Step 1: Head to the Settings menu. This can be done by tapping the cog icon in your notification shade.
Step 2: Find Apps (or Applications, depending on your device) in the menu, then locate the app that you want to clear the cache or data for.
Step 3: Tap on Storage and the buttons for clearing the cache and app data will become available.
Closing Background Applications & Clearing Space
Go to Settings->Applications-> Manage Applications and uninstall other applications that may be interfering with this game. This may be particularly helpful if you are able to see in the error log (directions for recording error logs are in a later section of this article) which other Application could be running in the background, causing a problem.
Additionally let's try making some room on your device if it is filled with other applications and data. This can also be accessed through your phone's settings menu.
Rebooting the Device
Some phones have their own unique soft boot methods, but the safest bet is to turn the phone of by holding the power button for 10 seconds, wait 30 seconds, and then turn it back on.
Updating Firmware and Software
Press the "Home" button. Then press the "Menu" button (four horizontal lines, the word "Menu," or four small squares), then select "Settings." Select "About Phone." Choose "System Updates" and follow the on-screen directions to install any updates, if necessary.
Re-install the App
Uninstalling apps can vary due to your model. It is most important to note that uninstalling your app will delete your save files. Do not uninstall the app if you do not wish to lose your save files.
NOTE: If you are experiencing issues with Battleborn Tap, we'd advise against uninstalling and reinstalling the app (which is often what will solve problems on iOS and Android). This is because any items acquired from loot packs and any credits purchased will be permanently lost on uninstall. Instead, please contact 2K Support.
Restore Device to Factory Defaults
If all the above fails let's restore the device. If you are crashing frequently, please consider a factory reset. Note that you will lose data and settings. To perform a reset from the Home screen, go to Menu->Settings->SD & Phone Storage->Factory data reset->Confirm
If you decide this step, we recommend backing up any important information.
Providing Mobile Device Model & Crash logs
If this does not resolve performance issues, please a include any Droid crash logs if possible, along with your exact model number as seen in your settings and any additional information that we may find useful.
At that point, please submit a Support Request with this information at: