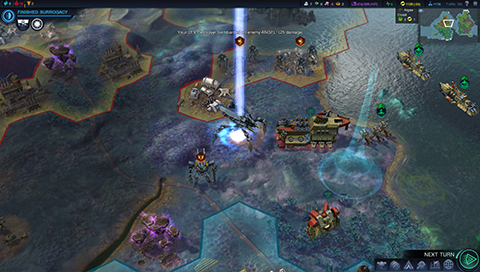 Aside from Windows PC, Civilization: Beyond Earth will be launching for both Mac and Linux later this year. Here are the system requirements needed to play the game.
Please note that the below system requirements are NOT FINAL and may change before the game is released on the Mac and Linux on Steam.
NOTE: Support for both the Mac and Linux versions of Civilization: Beyond Earth is being provided by our partners at Aspyr. Please contact them here if you need help with your copy of the game on those platforms.
Mac System Requirements
Operating System: 10.10 (Yosemite)
CPU Processor: i3
CPU Speed: 2.2 GHz
Memory: 4 GB
Hard Disk Space: 10 GB
Video Card (ATI): Radeon HD 5750
Video Card (NVIDIA): GeForce 640M
Video Card (Intel): Iris
Video Memory (VRam): 256 MB
Peripherals: Macintosh mouse and keyboard
Unsupported Video Cards:
ATI Radeon X1000 series, HD 2400, 2600, 3870, 4000 series, 5670
NVIDIA GeForce 7000 series, 8600, 8800, 9400, 9600, 320, 330, GT 120
Intel GMA series, HD 3000, HD 4000, HD 5000
Linux System Requirements
Operating System: SteamOS, Ubuntu 14.04
CPU Processor: Intel Core i3, AMD A10
CPU Speed: 2.4GHz
Memory: 4 GB RAM
Hard Disk Space: 10 GB
Video Card (ATI): Radeon HD 6450
Video Card (NVidia): Geforce 640M
Video Card (Intel): Iris Pro
Video Memory (VRam): 1GB