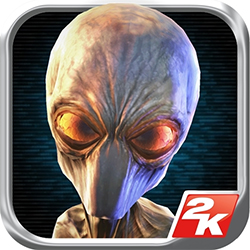 With the launch of XCOM: Enemy Within, XCOM: Enemy Unknown has been removed from both the iOS and Google Play stores. However, if you purchased Enemy Unknown in the past, you can easily re-download and install the game onto your device. This post will show you how.
We've broken this down by platform.
iOS
Open the App Store app on your device.
Select the "Purchased" tab.
Select "Not On This iPad" at the top of the screen. This will bring up a list of every uninstalled app you've purchased in the past.
Tap the cloud icon next to XCOM: Enemy Unknown.
Enter your Apple ID and password to download and reinstall the app.
Android
Open the Play Store app on your device.
Select the menu icon at the upper left corner of the screen.
Select "My apps".
On the next screen, choose the "All" tab at the top. This will bring up every app you've downloaded and installed, regardless of whether it's currently on your device.
Scroll down to XCOM: Enemy Unknown (or search for it by tapping on the magnifying glass icon in the upper right corner).
Select XCOM: Enemy Unknown and then click the Install button.
Follow the on-screen instructions to finish the reinstallation process.