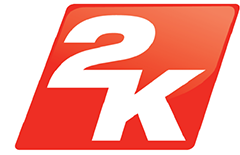 If you're experiencing a problem with one of 2K's products and want to file a support ticket, please take a moment to read this article. In order to help us help you as quickly and successfully as possible, providing us with as much information about the issue you're experiencing would be greatly appreciated.
NOTE: We take your account security very seriously and therefore ask that if you are contacting us about your NBA 2K account, please be sure to submit your ticket from the same email address that's attached to your NBA 2K account. You can follow the steps below to find your NBA 2K account email address in-game:
1. From the Main Menu select "Features"
2. Select "Settings"
3. Scroll to the bottom of the list
4. Select "2K Account Email Address"
Here's the information that is required from you when you file a ticket (you'll have to fill in or select this info from drop-down menus in their associated fields):
Your name
Subject (a quick summary of what's going on)
Description (a full explanation of what's going on)
Game you're experiencing an issue with
Platform (this is either the device or operating system you're on; examples include Xbox One, iOS, and PC)
Platform name (your user ID on whatever platform you're filing a ticket for; an example would be your Xbox Live Gamertag)
An optional (but incredibly helpful) piece of information to include is the Issue Type, which helps us categorize your support ticket faster and get it in front of the team member best equipped to handle your issue.
NOTE: If you filed a support ticket with us and haven't seen a response, please check your spam folder (or log in to our support site) to check for updates.
Attachments
Now we come to attachments. Although attachments are totally optional, they can be incredibly helpful. Basically, an image of the error and/or DxDiag/MSinfo files can speed up the support process.
Creating DxDiag.txt and MSinfo.txt
If you have a PC running Windows, DXDiag and MSinfo files provide a written, comprehensive view of your hardware, system components, and software environments. Providing these files to our agents can expedite the support process by giving us information about what your PC setup is like.
To create the DxDiag.txt
Go to Start > Run and type 'dxdiag' (without quotes please) in the 'Open' field and press OK button
Wait for 'green' progress bar to finish loading and then press the 'Save All Information...'' button
Name the file with some useful info, like your name and the date, and save it where you can find it, like the Desktop, by pressing the 'Save' button
Press the 'Exit' button to quit this application
Export a MSInfo report:
Go to Start > Run and type 'msinfo32' (without quotes please) in the 'Open' field and press OK button
When the 'System Information' window is open, click on 'File' in the top toolbar and select the 'Export...' option
Name the file with some useful info, like your name and the date, and save it where you can find it, like the Desktop, by pressing the 'Save' button
The export process can take a few moments, so please wait for the progress bar to finish, and then you can close this application
Taking Screenshots
OK, no two systems let you take screenshots in the same way. Here are the easiest methods for various operating systems/devices.
If we don't have your system listed here, don't worry! Sending us a photo you've taken with your phone will likely work just as well!
Windows:

There are two methods that tend to work reliably. 1) Use the Snipping Tool (from the Start Menu) or 2) press the PrntScn key and follow these instructions to create a screenshot.

Mac:

Hold down Command-Shift-4, select the area of the screen you want to capture, and a screenshot will be created on your desktop.
Xbox One:

There are a couple of ways to snag a screenshot. You can simply say "Xbox, take a screenshot." Or, if you want to kick things old-school, double-tap the Xbox Button, and then press the Y Button.
NOTE: The Xbox captures the screenshot when you double-tap the Xbox Button. Pressing the Y Button saves the image.
PlayStation 4:

This is relatively simple. Press the "Share" button on your controller and you can upload a screenshot of what you're currently seeing to your social media accounts, then download said image to your computer.

iOS:

Press the Home button and the power/sleep button at the same time. A screenshot will be created and saved to your photo album on the device.

Android:

With all the different Android devices on the market, there's no default shortcut for creating a screenshot. We suggest searching the web about how to do so for your specific device.