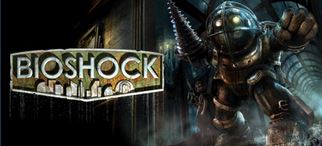 Bioshock is crashing to the desktop on Windows 7 and Windows Error Reporting says the faulting module is OLEAUT32.dll. How do I fix this?
The solution is to navigate into the Steam files, find the Bioshock.exe and run it in compatibility mode for Vista SP 2. Running it in compatibility mode for any other version of Windows has no effect.
What is the BioShock Revoke Tool?
The BioShock Revoke Tool will de-activate the current license on the computer contact the activation server to free up the activation, for future use.
Do i need the internet to run this tool?
Yes, you will need internet to run this tool, as it will need to free up your activation credit.
If I uninstall BioShock on my computer and re-install it again without changing anything, will I use up an activation?
No! As long as you have not changed any major hardware component, such as a motherboard, hard disc drive or DVD ROM drive, you will not be asked to re-activate BioShock as it will use the activation information (activation license) from your previous installation.
So I can install and uninstall it as many times on my computer without using up all my activations if I haven't changed anything?
What version of BioShock does this Revoke Tool work for?
This tool works for the retail box copy of BioShock. The Steam version of BioShock already revokes an activation when BioShock is uninstalled on a machine, and does not need a tool. This tool does not work for Direct2Drive.
Can I install BioShock on the same computer under different user accounts?
Yes, although you will be asked to activate it for each user account, which will use up one of your activations.
Will I be able to revoke the activations under each account and free up all the activations for each user account using the BioShock Revoke Tool?
No! Unfortunately, the revoke tool will only revoke the activations once for any given computer, the activations used for any additional user accounts will remain active.
So how do I get these activations from multiple user accounts on the same computer back?
2K Games are working on a solution for this with our activation partner, as soon as a solution is found we will make it available. For now, if you get stuck, please refer to the Exceptional Cases - Requests for Additional Activations section in the ReadMe document for more information.

How many different computers can I install BioShock on?
Five, but each one will use up one of your hardware activations. For example if you wanted to install BioShock on your main desktop gaming rig and also on your laptop, that will count as 2 different hardware configurations and therefore use up two activations.
I installed BioShock on a machine which I no longer use or someone else installed a copy of my game on their machine. Can I revoke the activation from that machine without having access to it?
No, you can only revoke an activation by running the revoke tool on the machine that it was activated on.
What will cause me to have to re-activate BioShock?
There are a number of circumstances under which BioShock will require reactivation:

Changing any main hardware components in your system
Installing BioShock on new computer
Activating BioShock in a second user account, even if it has already been activated on and existing computer/hardware setup
Deleting the license information off your hard drive (say by formatting it or by re-installing Windows)
If the license information becomes corrupt for any reason and cannot be read
How do I know when one of my activations is being used up?
Activations are only used up when you see the activation request and are asked to input.
How can I revoke the current activation allowing me to reinstall Bioshock without using a new activation?
The PC Version of BioShock requires a live internet connection for installation and activation. Installing the game will prompt you to connect to an online server for activation. This counts as a single activation of Bioshock and will be valid until the game is uninstalled
Once an activation has been made, the number of available activations on your specific activation code is reduced accordingly on the activation server. The BioShock Revoke Tool, is designed to clear the activation license of the current install then contact the activation server to free up the revoked license for future use.
NOTE: The activation tool is only available for the retail version of Bioshock PC. It will not revoke licenses for the Steam or Direct2Drive versions of the game. Click the links below for the Revoke tool and the instructions on it's use:
During play I keep receiving a blue screen error message referring to a nv4_disp.dll. How do I fix this?
The file the error message is referring to is the Nvidia display driver for a GeForce graphics card. To fix the problem please install the latest driver available for your graphics card from Nvidia
I am being prompted for a Installation code during the games installation procedure, where can I find this?
The Installation code can be found on the back cover of your instruction manual. Be sure to enter your code correctly, a number of people are getting 0 and O mixed up. You also need to put in all the hyphens (see Problem with activation / install key)
How many installs can I have?
With regards to the activation of your copy of BioShock. We have increased the maximum computers you can install the game simultaneously on from 2 to 5. We have also increased the maximum installs on the same computer from 3 to 5.
The game update has finished but the download dialogue is still visible, what do I do?
This condition is very rare and generally should not occur. The dialog box should normally close after the game exe has been fully downloaded.
If you are receiving "Download Successfully Completed" and the dialog is still appearing, please click on the 'cancel' button. You will receive a dialog box that says 'Do you really want to cancel setup?" Please click "Yes" and the installation will continue to completion.
I have an AMD Dual Core system and I'm having trouble running BioShock. What's going on?
Some older machines that have AMD dual core processors may experience problems running the game. If you have such a system, you should first visit the AMD website and obtain the latest processor drivers. You can also install an AMD provided driver which addresses a timing issue from the BioShock DVD. You should only install this driver if you are confident that it is appropriate for your system (i.e. you have an AMD dual core processor).
I have AVG installed and receive the folllowing error message when trying to install BioShock, "BioShock patch file has an invalid signature." What should I do?
In order to correct the issue you will need to complete the following steps.
Update your virus defination files to the latest version: This can be done by right clicking on you AVG icon in your task bar and selecting "check for updates". The latest definition files were released on the 29th of August 2007 and are version 269.12.12.
Delete all your temporary internet files: Load up Internet Explorer, select 'Tools' then 'Internet Options'. On the next screen will be the option for 'Temporary Internet Files', with a button called 'Delete Files'. Click on this and make sure you enable the option called "Delete all offline content."
If the file has fully downloaded it may be in your Virus Vault folder with in AVG. To restore this please complete the following steps:
Go to the AVG control panel
Select the Virus Vault
Click the open button.
Right click on the file you want copy back (BioShock.exe)
Select restore file.
You should now restart your PC and try installing BioShock again.
I have no mouse cursor in the main menu and I am unable to start the game.
This tends to indicate that the system you are attempting to run the game on does not meet the games minimum requirements. Please ensure your system matches or exceeds the games minimum requirements can be found here.
Does SecuROM install a root kit on my computer?
No. SecuROM

DOES NOT USE

any root kit technology in its implementation. SecuROM Product Activation does place a folder and registry keys on your system. These folders are used only for storage of license information and information to assist with disc authentication. Please do not modify or delete these files. Tampering with these files may result in authentication issues.
The game pauses every 10-15 seconds during gameplay, what do I do to fix this?
In order to correct the issue you will need to clear the game specific cache files from your Xbox 360 hard disk drive.
To clear the hard drive cache, you must hold down both the RB and LB gamepad buttons while the game is starting.
This must be done IMMEDIATELY after the console is rebooted (or the game is launched from the dashboard) and the buttons must only be released AFTER the intro videos.
The volume of the voiceovers in the game is very quiet even though the master volume is at maximum. How can I fix this?
If you experience reduced volume voiceovers during game play while the master volume is turned up, go into the Windows Volume/Playback Controls and set the Wave volume to max. This can be found in the following file path: Start/Programs/Accessories/Entertainment/Volume Control.
When I install the game I receive the error 'Cannot connect to download server. Please check your internet connection'.
This indicates that the BioShock installation has encountered a problem connecting to the internet when attempting to contact the download server. As stated in the minimum requirements a Internet connection is required so ensure that your modem/router is connected and working.
Where can I find my BioShock saved games?
Your save games can be found from C:\Documents and settings\<Username>\My Documents\BioShock
Where can I download the BioShock demo for PC?
The BioShock PC demo is now available from the following locations:
I am unable to activate my copy of BioShock online. What's going on?
If you encounter activation issues and cannot get the activation to work online, the activation module can generate an unlock request code that we can use in conjunction with your activation code (serial) to provide an Unlock Code.
Please try activation several times before submitting a manual unlock request to support. The server is very busy and may take several attempts.
In order for us to supply an Unlock Code, please send the following information with an explanation of your request to support@securom.com:
Serial (activation code located on the back of the BioShock game manual)
Unlock Request Code (will be shown in offline activation dialog) As soon as we receive this information, we will be able to investigate your activation issue and provide an Unlock Code, if necessary.
Some of the activation issues stem from users typing in the serial number incorrectly.

Please include the dashes in the serial number located on the back of the BioShock game manual.
Some Os are being entered as Øs (zeros). There should only be one numeral in each of the five 4-character blocks (separated by dashes) in the serial/activation code.
I completed the game download, but the download dialog is still visible. What's going on?
This condition is very rare and generally should not occur. The dialog box should normally close after the game exe has been fully downloaded. If you are receiving "Download Successfully Completed" and the dialog is still appearing, please click on the 'cancel' button. You will receive a dialog box that says 'Do you really want to cancel setup?" Please click "Yes" and the installation will continue to completion.
How much space does a save game file for the Xbox 360 use?
The save game file for Xbox 360 takes up 15 megabytes of the Xbox 360 hard disk drive.