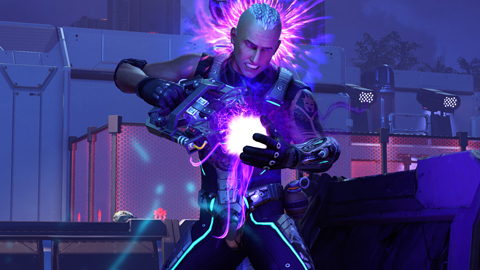 Hello, Commander.
We are aware that many people in the community enjoy modding and/or playing modded versions of XCOM titles.
We love seeing what players come up with, and often feature these mods on the official Firaxis Twitch channel.
If you're interested in getting into the modding movement, head on over to the the official XCOM Twitter at https://twitter.com/XCOM. Once you're there, you'll be able to consult with other members of the community and share any mods you've come up with.
We look forward to seeing what you create!
General Troubleshooting
If you get a 'Game Failed to Start' error, one of the first steps is to make sure your mod version matches your game version.
Mods that are only for War of the Chosen will have a special icon
Mods and Steam Deck
The mods for any XCOM title must be managed and enabled through the 2K Launcher. However, the 2K Launcher is currently not supported on Steam Deck and mods cannot be enabled.
Epic Games 2K Launcher and Mods
If you are using Epic to access XCOM 2, you will be using the 2K Launcher to do so, and that changes how mods work just a bit. Keep in mind we will still not be able to support these mods or the impact they have on the game!
In order to use mods on Epic, you will need to manually place them in a user created "Mods" folder in these locations:
[Game Root]\XComGame\Mods
[Game Root]\XCom2-WarOfTheChosen\XComGame\Mods
Even if you see your mods on the list in the Manage Mods menu, unless they are in the right folders listed for the correct version above they will not work.
Those "Mods" (make sure you get the s in there) folders won't appear on their own, you will have to create them in the right place. Then each mod within this folder needs to have its own dedicated folder. Folder names for the mod itself does not impact how the launcher will see it, as long as they each have their own.
Okay, so now how do you access that mods list we talked about?
The Manage Mods menu can be accessed on the game's Product Details Page on the Launcher.
Can I use mods on all Operating Systems?
Currently mods are not available for players using Windows 7 or 8.1 on Epic Games through the 2K Launcher.
Can you bring your mods from Steam to Epic?
Mods designed for Steam will generally need Epic-specific changes or updates to work, so we do not advise trying to bring them straight over - especially if the mods include major overhauls to XCOM 2.
Disclaimer:
By installing mods for XCOM 2, you are modifying your game experience from the original intended product developed by Firaxis Games and published by 2K. YOU USE MODS AT YOUR OWN RISK. Firaxis Games and 2K do not examine, monitor, support or guarantee this user-created content, which may adversely affect your game performance. Any game saves, including Ironman saves, created while using mods may become unplayable if those mods are later removed or deleted from your system. You should take all precautions you normally take regarding downloading files from the internet before using mods. Please review your game manual or the documents located at https://www.take2games.com/eula before proceeding.