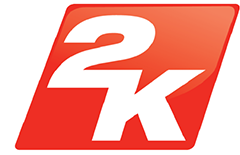 Hey everyone,
When you reach out to us on Twitter about an issue that you're experiencing with one of our games, it helps expedite things if you include your ticket number. If you haven't included a ticket number with your tweet, we'll likely ask for one.
If you don't know where to find your ticket number, there's actually a couple of easy ways to find it:
Through The 2K Support Site
This is actually the easiest way to get your support number, especially if you have opened more than one support ticket.
Go to the official 2K Support site and login with the email and password you used to open a support ticket.
Once you've logged in, click on your name and profile.
Select "My Activities"
You will be taken to a screen that lists all the tickets you've opened with 2K Support. Click on the ticket you need the number for.
At the top of the ticket's body (pictured below), you'll be able to see the entire ticket number.
By E-Mail
First thing's first: Open up the email you received when you filed a support ticket.
Now that you've opened up that message, your ticket number can be found in a couple of spots (which are highlighted/circled in the image below):
Your ticket number is listed in the subject line (in parentheses)
Your ticket number is listed in the black bar at the top of the email's body
In the second line of text, your ticket is again listed in parentheses, right after the text "We've received your request"