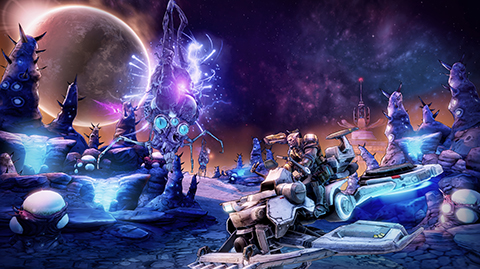 Hello, Vault Hunters!
Borderlands: The Pre-Sequel is now available for the nVidia Shield, which means you can wreak havoc on the go!
Below are the known issues for this title. We will update this article when we have new information to share.
Known Issues
VOIP Fails to function.
Users may experience graphical corruption when quickly switching in and out of the game with the Shield menu items.
There are rare cases where players encounter objects or characters clipping through walls and objects.
Multiplayer Notes:
For Online Friends Mode, you both have to be in each other's Google Circles. Just adding someone to your circle won't show them, they also have to add you back.
For Online Public Mode, you need to be in-game for your match to show up. Being in the main menu isn't enough.
For Online Public Mode, you have to be within 4 levels of each other. So a level 1 character won't see games from a level 5.
"Daydream" (screensaver) functionality of Android TV will not trigger when game is run in the background.