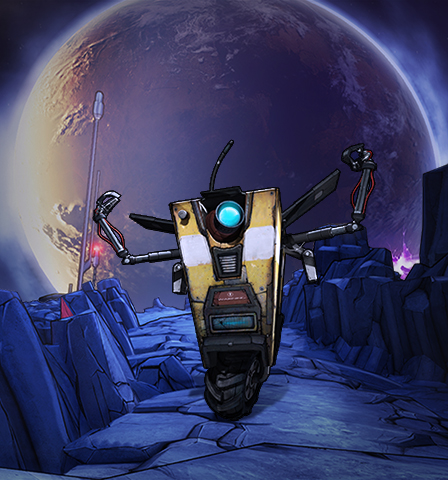 Hello, Vault Hunters!
The reason you are not seeing the newly added Golden Keys is because they are activated on your account and placed into two categories: Your Active Balance and your Reserve.
Your Active Balance is the number of keys you see in-game. This number cannot go past 255, but there is a bit of a twist to it when you get close to this soft cap.
If you have over 255 keys, they are stored in your Reserve and will be available once there is space in your Active Balance. The twist is that they keys are bundled together through SHiFT codes. Bear with us, but the best way to describe this nuance is through an example:
If you are near the soft cap and activate a code that grants you, say, 20 keys. Now, let's say these 20 keys put your Active Balance over the cap, that means all 20 keys will be stored in your reserve and will only be available once you have space for all 20 keys in your active balance.
Got it? OK, now, here is another example to help you understand the Golden Keys reserve better:
Let's assume that your current balance is at 238 keys and you redeem a hypothetical code for 20 keys. This puts your total amount at 258, which is over the soft cap. On your end, the SHiFT code will redeem successfully but your Active Balance remains at 238. If you redeem three keys and bring your balance down to 235, then your previously-activated 20 keys can be transferred from your Reserve to your Active Balance (bringing your Active Balance up to 255 keys).
Continuing with the example, let's say you redeem several SHiFT codes and have 55 keys in your Reserve. These keys will only be added once you bring your Active Balance down to 200 keys so that they can all be transferred at that time and not before.
Because of this, we generally recommend having roughly 200 keys active on your account at any given time. The Golden Keys are never lost, but you might be filling up your Reserve and be unable to access them until you clear your Active Balance for the extra space.
Finally: If you happen to open an entire Vault of Golden Keys and have a reserve balance of 255 keys or more, you will need to spend all of your current Golden Keys to get the 255 keys from your reserve added back to your in-game balance. In the most extreme cases, where you have more than 255 keys in your balance, you will get the 255 added to your Active Balance and the remainder will stay in your Reserve. This is the only time when the Golden Keys Reserve is divided and some of it is placed in your active balance, while the rest stay in the Reserve.