If you have a 2K Account and want to complete your profile, you'll need to link at least one game service and one social account to it.
That's a confusing-sounding sentence, isn't it? Don't worry: We'll walk you through the process.
OK, so let's start off with the basics: Log into your 2K Account.
Once you're logged in, you should see a page like the image below.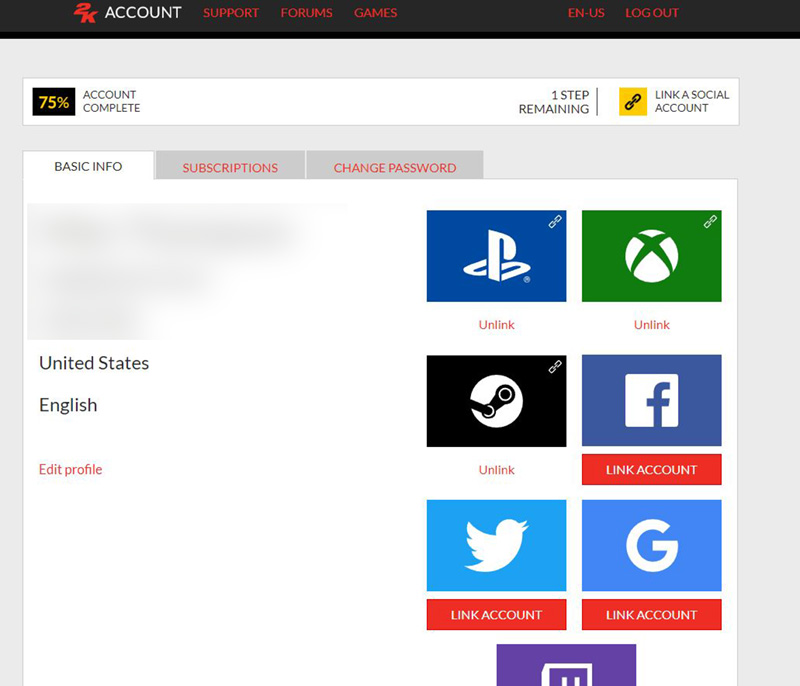 All you have to do is click on the "LINK ACCOUNT" button below the icon for the platform you want to connect. After that, just follow the ensuing prompts.
NOTE: If nothing happens when click on the "LINK ACCOUNT" button, please check to make sure your browser doesn't have pop-ups disabled.
If you ever want to sever the connection between between your 2K Account and any of your linked profiles, just click "Unlink" beneath the platform you want to remove.