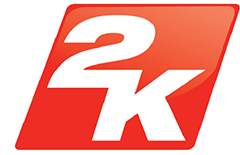 When experiencing performance issues with a 2K title on an iOS device, there are a few things that can generally help with titles.
Disabling Background Applications
iOS 7 and up:
Double-click the Home button.
Swipe left or right until you have located the app you wish to close.
Swipe the app's preview screen up to close it.
iOS 6 and earlier:
Double-click on the "Home" button, the physical button below the screen. You should see the desktop gray out, and a tray should appear at the bottom of the screen with app icons. These are the apps which are currently running on your iOS device.
Press and hold on any of the icons in the tray. Once you press and hold, all of the icons should begin wiggling, and a red circle with a minus symbol should appear in the top left corner of each app icon.
Pressing on these red circles should close out the app completely. Proceed to turn off all apps.
Reset Device:
To hard reset, hold down both the "Home" button and the "Sleep/Awake" button for 10+ seconds. When the red off button appears, continue to hold down both buttons and do not slide the button.
Free Space
If this is still happening try to free up some space on your hard drive and redownload the game on your device. Additionally at this point make sure you have the latest version of iOS for your machine.
Remove/Re-install App
NOTE: If you are experiencing issues with Battleborn Tap, we'd advise against uninstalling and reinstalling the app (which is often what will solve problems on iOS and Android). This is because any items acquired from loot packs and any credits purchased will be permanently lost on uninstall. Instead, please contact 2K Support.
To avoid losing any application data, first sync your device with iTunes to back up your information
Touch and hold any application icon on the Home screen until the icons start to wiggle.
Tap the "x" in the corner of the application you want to remove. You may be prompted to rate the application.
Tap Delete to remove the application and all of its data from your device.
Press the Home button to cancel or stop deleting apps.
To reinstall after removing an application from your device, use these steps to reinstall it.
Open the App Store and locate the application to reinstall. If it is a free App, tap "Free" and then "Install." If it is a paid App, tap the price and then "Buy."
If prompted, enter your iTunes Store account information.
If you previously bought the application, you are prompted to download it again for free. Tap "OK" and the device will download and install the application.
Provide Crash Logs
If this is still going on afterwards please contact us back and we can continue from there--also at this point please send any Apple Crash reports.
How to obtain an iPhone, iPad, or iPod Touch Crash Log
Step 1
Sync your iPhone, iPod Touch, or iPad to iTunes. This will automatically copy the log from your device to your computer.
Step 2
Find the crash log(s) on your computer. Here is where they're located:
Mac OS X: ~/Library/Logs/CrashReporter/MobileDevice/<DEVICE_NAME>
Windows XP: C:\Documents and Settings<USERNAME>\Application Data\Apple computer\Logs\CrashReporter/<DEVICE_NAME>
Windows Vista & Windows 7: C:\Users<USERNAME>\AppData\Roaming\Apple computer\Logs\CrashReporter/MobileDevice/<DEVICE_NAME>