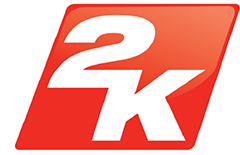 Hey there, gamers!
Every now and then, we need to free up some hard drive space on our consoles. If you find yourself in this position -but aren't sure what to do- don't panic!
We here at 2K have assembled a handy little walkthrough on how to uninstall games from both your last and current-gen consoles.
Please follow the steps below, as broken down by platform.
Xbox One
Start from Home (press the Xbox button on your controller to go Home).
Go to My games and apps.
Highlight the content that you want to uninstall.
Press the Menu button on your controller.
Select Manage Game or Manage App.
Press the Menu button on your controller again.
Select Uninstall.
PS4
Locate game in the Games Menu
When the desired game is highlighted, press the Options button on the controller
Select Delete
Confirm
Xbox 360
Go to the Settings hub, and choose System.
Select Storage.
Select Hard Drive.
Select Games.
Select the game that you want to delete.
Select Delete.
PS3
Highlight the desired game in the Game menu
Press the triangle button
Highlight Delete and press X
Nintendo Switch
Scroll to the game you want to delete.

Press either + or - to access the options menu

Select "Manage Software"

Select "Delete Software"
Steam
Open Games Library

Right-Click the game you wish to uninstall and select "Uninstall" from the drop-down menu
Epic Games
Open Games Library

Select the gear icon next to title you'd like to uninstall, then select the "Uninstall" option in the menu